Book, Use and Share
The most advanced and integrated B2B mobility solution!
What are your advantages?
Mobility As A Service
We offer our clients and their employees a complete and turnkey mobility solution without management constraints.
Real savings, responsible mobility, happy and healthy employees.
"A service rather than a property"
A CSR ans sustainable development approach
Take your CSR approach even further
By choosing to provide your employees with shared mobility solutions, you are adding another milestone to your CSR approach.
In 2015, every country in the world agreed on 17 sustainable development goals (SDG #7, #11, #13), Moovee helps you meet those requirements to achieve set energy, sustainable cities and climate goals.
Soft and responsible mobility
Integration, an environmentally friendly ans responsible mobility solution
Reintegrate the use of two-wheeled vehicles for business trips. Allowing you to use the most appropriate vehicle for your trip, and to eliminate the worry about traffic and parking problems.
This also enables you to reconnect with the environment.
It is also a company's social responsibility to make users aware of environmentally friendly and innovative mobility solutions.
Mobility related savings
Reduction of static fleets and non-fleet costs
Reduces the number of unused vehicles to 95% by opting for a shared fleet.
Car sharing reduces static fleets by 30%.
The use of shared mobility solutions reduces additional fleet costs i.e. taxis, short-term car rentals, etc…
Who are our solutions for?
Mobility As A Service
Companies
Companies wishing to offer an alternative mobility solution to their employees
Multi-tenant buildings
The best way to add value to a building is by providing an alternative mobility service
Public Authorities
Offering shared vehicles to municipal employees and/or citizens through our B2B & B2C solutions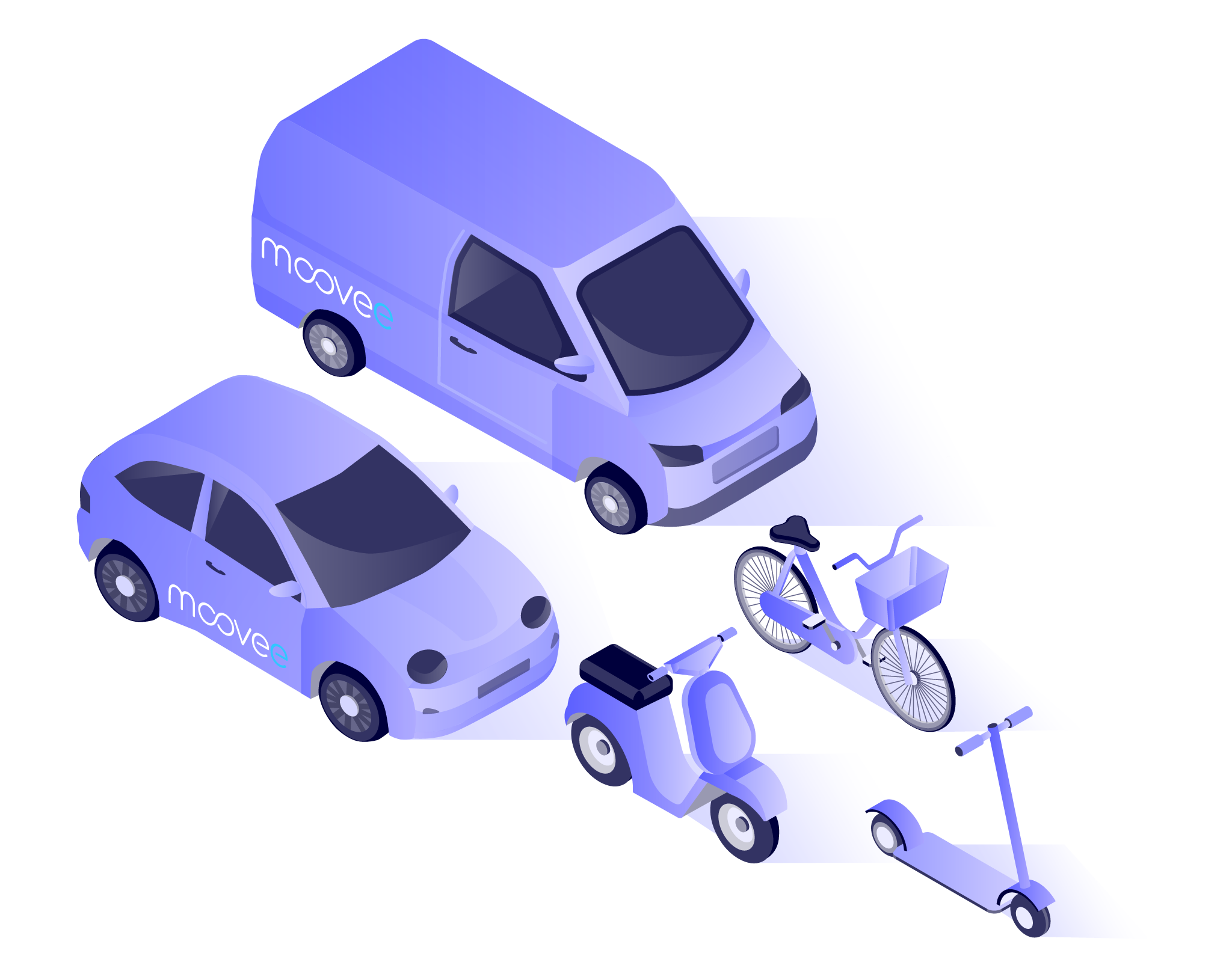 Build your HUB according to your needs, your desires and your imagination. You can also integrate any thermal, electric or soft mobility vehicle (bicycle, scooter).
All vehicles available in a single application
For every vehicle you choose, we have a connection solution that will enable us to order them remotely to organize their sharing and reservation through our application; without the exchange of keys.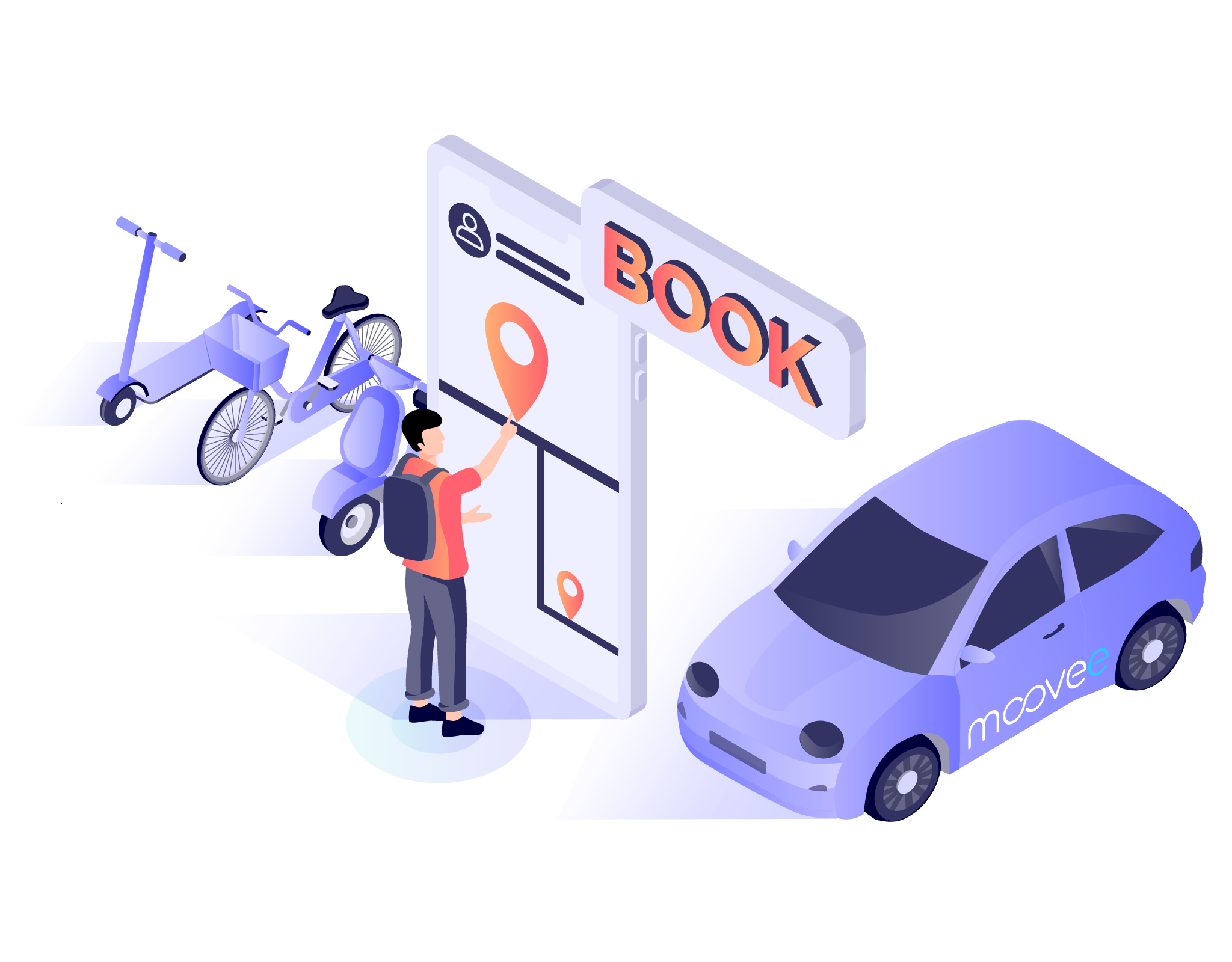 Benefits of a shared multi-modal mobility
A mobility solution for all daytime needs
Why drive your car to work if it's more convenient and faster to use another means of transportation and if you have everything you need onboard. Moreover, by suggesting electric bicycles and scooters, you decentralize the role of a car and offer a solution more adapted to the short urban trips of everyday life. No more worries about traffic jams or searching for a parking space and therefore increasing tour chances of always being on time.
Hours per year
Lost in traffic jam
% of workers
Take their car everyday to go to work
Vehicles per household
The highest European rate
% cars on the road
Would allow to completely fluidify the traffic
Our complementary services
Start now with your shared fleet!
Book, use and share