Our Solutions and Services
Does your company's fleet of vehicles cost you a lot of money, as does the use of taxis, short-term rentals or peripheral car parks to park your employees' vehicles?
Is managing this fleet, distributing keys, managing maintenance, cleaning, claims… All tedious tasks?
Then Car Sharing is a solution that is particularly adapted to your situation.
Vehicles are accessible via our mobile app, after reservation on our platform.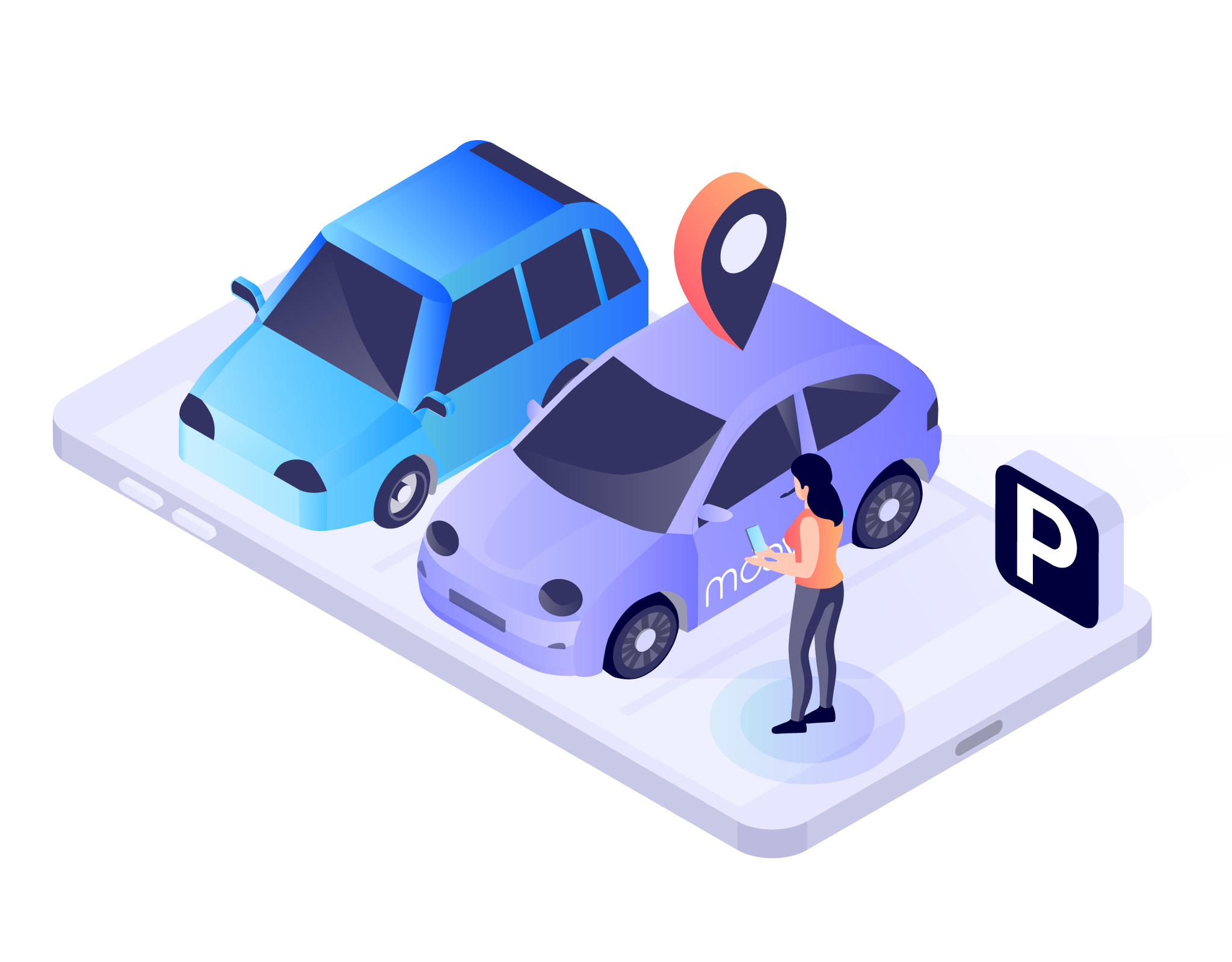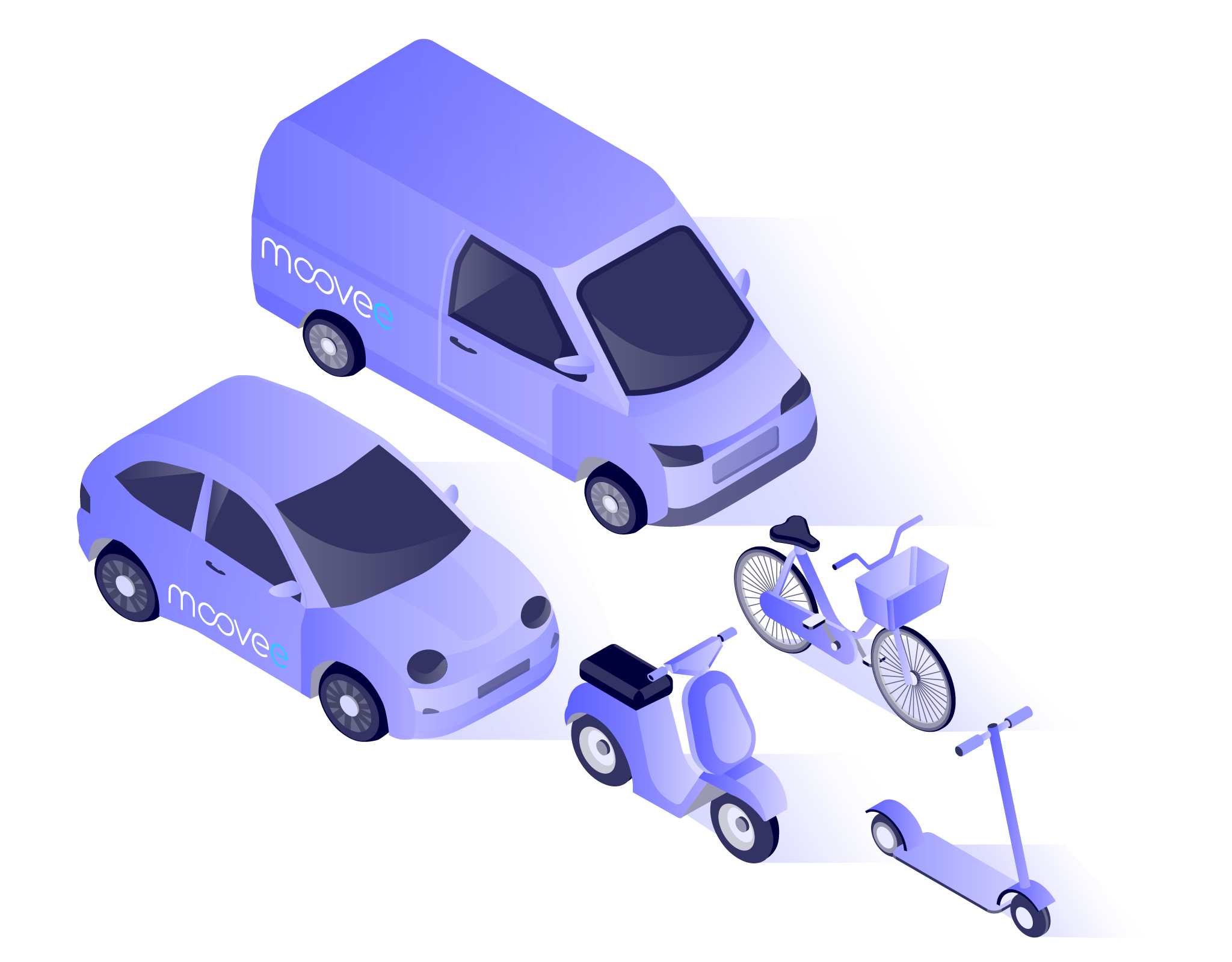 Multimodal Shared Mobility
What if the car isn't always the best way to get around? Introducing soft mobility within a company as a complement to the car is an excellent CSR incentive.
Within our platform and sharing solution, we offer the reservation of bikes and scooters in addition to cars.
Offer flexibility to your employees or citizens by offering a wide range of vehicles adapted to every need.
Our Car Sharing solutions have been designed to optimize the use of vehicles, but also the number of vehicles on our roads.
What could be better than combining them with Car Pooling and thus enabling everyone to be a player in the transformation of tomorrow's mobility?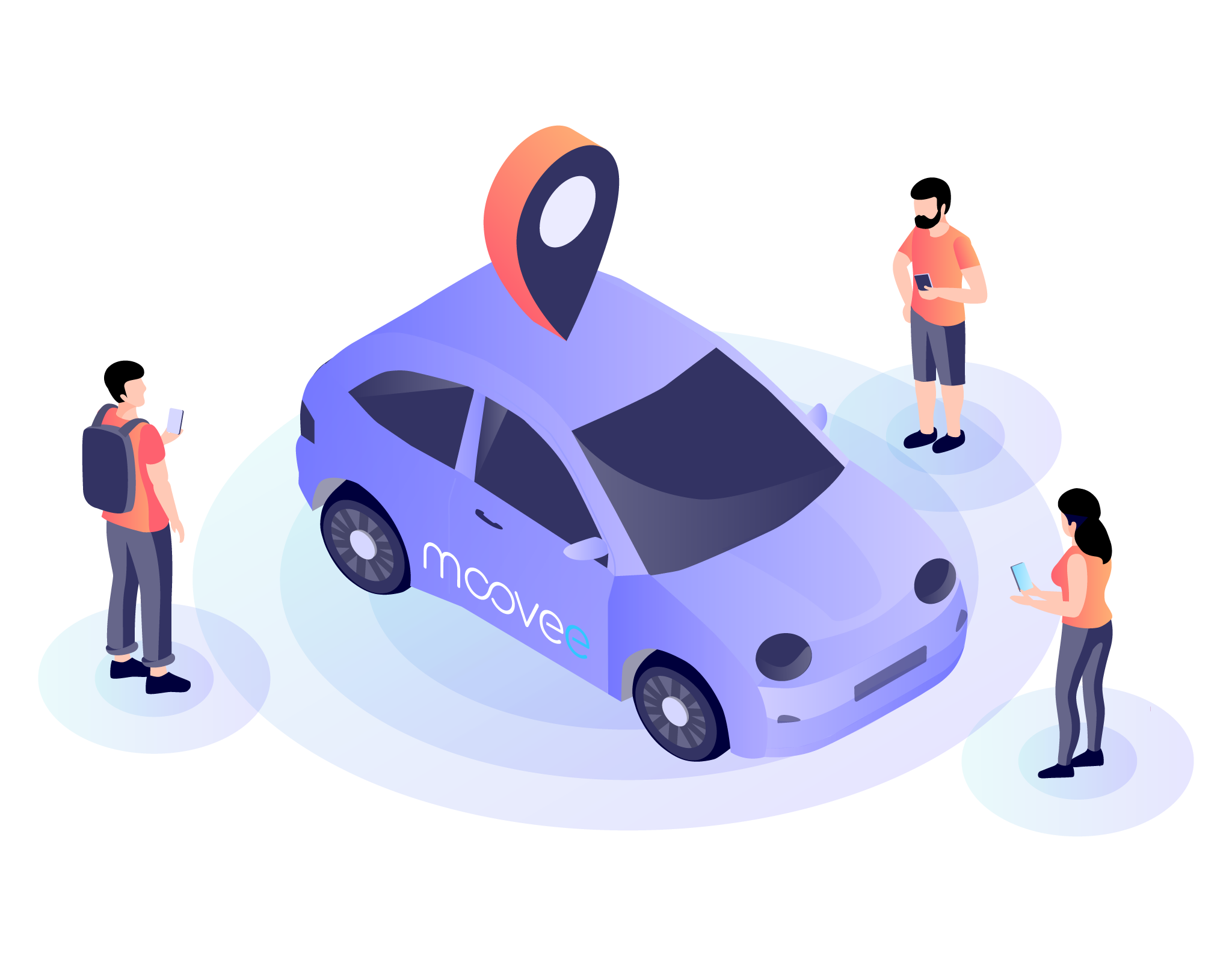 Our solutions
To help and support you in the implementation of your shared hub
Use our sharing solutions as simple as a music streaming service.
Finance your solution
Purchase or lease
Thanks to our privileged partner ALD, we finance your entire multi-modal fleet in a single product, allowing you to integrate infrastructures, vehicles, our services, facilities and insurance.
Operational management
Our unconstrained solution
Integral Operational Management By Moovee: We manage your fleet, users, maintenance, cleaning, breakdowns etc… entirely for you! The service is in place, operational constraints no longer exist.
24/7 Call Center
Always at your disposal
Telephone support is available in the event of a breakdown, accident or any application problem. Our assistance is always available to help and provide support.
Dual usage (professional and private)
By your needs
Thanks to our hybrid sharing solution, the vehicles can be used for both professional and private purposes; this to optimize the use of the vehicles 7 days a week (integrated electronic payment system).
Training Programs
Trainings and Workshops
We organize training and workshops for your employees; the objective being to make them aware of the benefits of shared mobility solutions, but also to understand the uses of the different solutions proposed.
Cleaning
Clean & Check
Our teams come on-site to clean vehicles and infrastructures. Our solutions provide professional cleaning without chemical detergents. We go one step further, by technically checking the vehicles as we come by.
We are proud to have among our clients some of the largest companies in various sectors of activity in Luxembourg, from the public and private sectors.
Start now with your shared fleet!
Book, use and share